2 Team T-shirts voor €30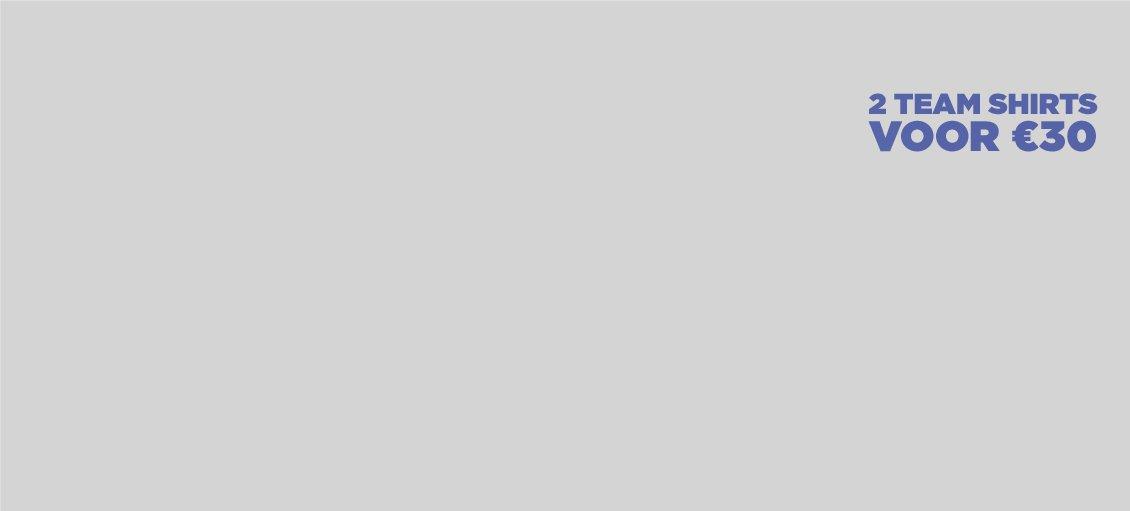 Op zoek naar een T-shirt die jouw favoriete team representeert? Seek no further, want op deze pagina vind jij de nieuwste team tees. Van Real Madrid tot Chelsea FC en van Liverpool FC tot FC Barcelona. Show jouw support door deze T-shirts te dragen gecombineerd met jouw off-duty looks.
Voetbal T-shirts
Of je nou een pro bent of een hobby voetballer, een T-shirt van jouw favoriete team mag niet missen in jouw wardrobe. Naast de replica voetbalshirts kun je bij JD ook terecht voor een casual style voetbalclub T-shirt. Deze heren T-shirts zijn perfect voor jouw off-duty outfits. Combineer ze met een jeans en je favo heren sneakers en you can dive into the weekend like a pro. Ga jij je van je sportieve kant laten zien? Kies dan voor de real deal en neem een kijkje bij onze replica voetbalshirts. Op onze Voetbal pagina vind je alle items die jij nodig hebt om jouw voetbal skills op het veld naar een next level te brengen.
Goedkope heren T-shirts
Wat is er beter dan één team tee? Precies, twee! Pak deze actie nu en scoor twee voetbalteam T-shirts voor jezelf. Of geef jouw best friend een team tee cadeau. Wie houdt er nou niet van goedkope T-shirts! Dus wacht niet langer en scroll door de team tees pagina en support jouw club.
50
Toon minder
Laat alles zien
Producten 50: